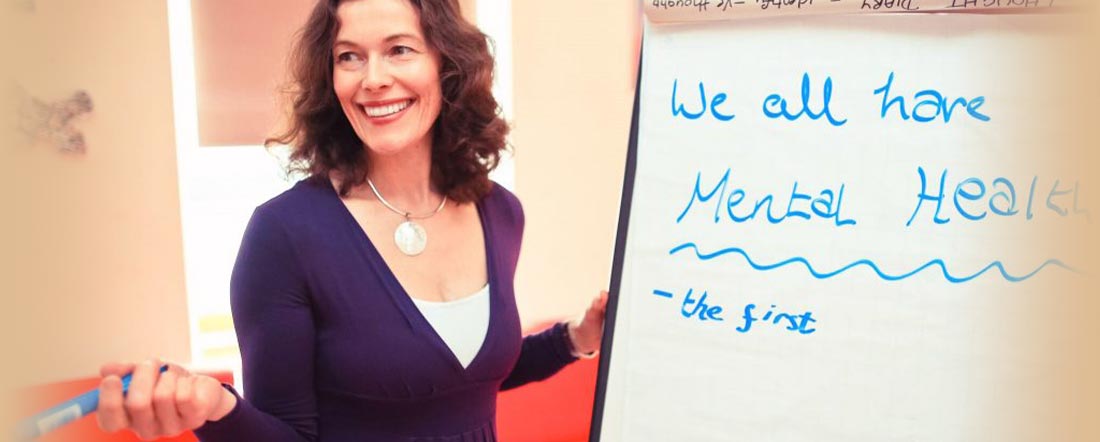 Wellbeing in the workplace
There is a growing body of evidence to support the business case for implementing a Wellbeing in the Workplace Strategy. Promoting wellbeing at work and healthier lifestyle choices which support staff health can improve staff morale and increase productivity.
The main aims of a health check are:
to identify pre existing health problems
to assess risk factors for disease
to provide recommendations on lifestyle and health that will encourage a longer and healthier life
Included in the health checks:
health and lifestyle questionnaire
lifestyle advice
Also included in a wellbeing in the workplace strategy:
test for diabetes
body mass index calculation
body fat percentage
blood pressure and pulse
risk factors for heart disease
vision test
hearing test
lung function test
urine test
lifestyle advice – alcohol, smoking, diet etc
We can offer:
Health Checks – individual health assessments focusing on heart health, healthy eating, lung function and exercise
Health Promotion Awareness Days
Stress Awareness Days
Know Your Numbers Week – blood pressure checks
Mental Health Awareness Week
DSE Assessments
The use of Display Screen Equipment (laptops, desktops) in the workplace is at the highest it has ever been, so it is important to ensure you are compliant with the legislation and employees are comfortable at their workstation. The workforce of today are living increasingly sedentary lifestyles, so it is important to raise awareness and educate, therefore minimizing the risk of pain from DSE use. Furthermore, employees using Display Screen Equipment must be offered an eye test by their employer, in line with HSE guidance.
Helping your employees to be comfortable and sit correctly at their workstation can promote wellbeing in the workplace and increase productivity. Sarsen Health DSE Assessments include intermediate vision eye tests, assessment of workstations and advice on posture and wellbeing at work.
What we offer:
DSE assessments – a paper assessment and onsite review of ergonomic set up, advice on posture and workstation set up
Ergonomic assessments for those with complex health problems and advice on adjustments.
What our clients say
We benefited from their advice in understanding the issues …
"We really did not know where to get help with an employee who felt stressed and went off sick. Sarsen Health helped us manage the process and we benefited from their advice in understanding the issues."
Finance Director, Investment Fund
Sarsen Health helped us with clear advice …
"Sarsen Health helped us with clear advice on rehabilitation for a valued member of staff."
Managing Director, SME
Thanks for your fast response …
"Thanks for your fast response and help with safety critical worker assessments for my team"
Director, SME
Good robust, defendable advice …
"We get good robust, defendable advice from Sarsen Health."
HR Manager, Nationwide Construction Company
A pleasure to work with …
"The service received is always professional and on time, this allows me to meet objectives for our business. Sarsen Health are a pleasure to work with!"
HR Director, Concrete Repairing Company
Excellent, high quality occupational health services …
"Employing people can be complicated at times, not least when there may be issues around absenteeism and health or capability. The circumstances and action needed are not always clear and when this is the situation, I do not hesitate to recommend Sarsen Health. Sarsen Health provide excellent, high quality occupational health services. Their approach is to work closely with the business in order to understand the issues, whist supporting the employee and providing advice that is clear and robust."
Martine Robins, HR Department
Above and beyond …
"We have worked with Sarsen Health for 10 years now and they provide an excellent service that meets our needs and requirements. They always go above and beyond their contracted services and are a major part of our team. I would not consider employing anyone else to carry out our occupational health Services."
Sharon O'Sullivan HR Executive
Invaluable support for our employees …
"Sarsen Health consistently react promptly to requests made and are available to discuss any concerns almost 24/7, always going 'the extra mile. They have sensitively supported at least 2 employees recently; with their help, one has completely stopping smoking after a lifetime; and they have helped another through a cancer scare, getting them back into work. Their advice given has been invaluable."
Site Manager
100% confidence in Sarsen …
"By providing the service you do for Centura Group, my decision to use Sarsen Health as our occupational health providers has been 100% confirmed. You are fully up to date with the relevant legislation and your team has added value to the health and wellbeing of our staff over the past 10 years. Let's hope there are many more years of us working together as a team."
HR Manager, Centura Group
Our news
Keep up with the latest health updates
Sarsen Health
Health in Construction Understanding the requirements for fitness for work in construction can be a minefield for those looking to ensure they meet the demands of major contractors requesting a [...]
Sarsen Health
19th - 24th June 2022 marks Occupational Health Awareness Week 2022. Occupational health is much more than you think - it's about all of these and more: mental health long [...]
Sarsen Health
The Veg Pledge, started by Cancer Research UK, is asking the nation to 'take the Veg Pledge' and give up eating meat for the month of November.  There are a [...]
Get the facts – sign up to our monthly round-up